The involvement of our key research partners enables innovations in research to be embedded in the REEdI Engineering Programme. The partnership proposed will also allow student engineers on work placement around Ireland to have access to satellite hubs of leading high tech faciltiies such as- VR/AR facilities and Smart Manufacturing lines. REEdI will leverage the existing strong networks, facilities and capital infrastructure in place in each of our collaborating research partners.
CONFIRM is focused on the application of digital innovation across the manufacturing value chain to foster growth and competitiveness in the Irish manufacturing industry and enable Irish based manufacturing companies to compete within the rapidly changing global landscape.
LERO brings together expert software teams from universities and institutes of technology across Ireland in a coordinated center of research excellence with a strong industry focus. LERO's research spans a wide range of application domains from driverless cars to AI, cybersecurity, fintech, govtech, smart communities, AgTech and healthtech.
IMaR Research Centre at MTU Kerry is part of the Technology Gateway Network, a nationwide resource for industry delivering solutions on near to market problems. These world-class research collaborators are central to REEdI success as a robust research base is required to inform future engineering practice.
ACE is a collaboration between Dairymaster, McHale Engineering, Abbey Machinery, Kerry County Council, and Munster Technological University, Kerry to develop cutting edge learning and development solutions for the AgriTech sector. ACE headquarters are based at MTU Kerry.
Current partners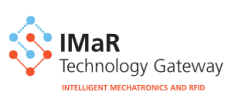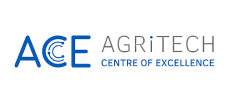 PROJECT LEADS
"Employers require access to Engineering Graduates with the right blend of practical, technical and professional skills to ensure that talent does not become a significant barrier to growth for their businesses; through the work and vision of REEdI, we aim to set the agenda for Engineering Education regionally and nationally. We will do this by championing equality, diversity, student centred and student directed approaches to learning, bringing in significant elements of eLearning, work-based learning and innovative technologies such as Virtual and Augmented Reality to provide an immersive learning experience; all to create the next generation of Engineers for our region and our Island"

Dr. Fiona Boyle
MTU LEADERSHIP/ PRESIDENT
"This project will place Munster Technological University at the forefront of international undergraduate engineering education provision, making it the go-to university for human capital to fill our manufacturing organizations' engineering talent pipeline on a national and international stage"
Professor Maggie Cusack
"With the REEdI programme we can nurture meaningful work placements, help our business grow with high calibre candidates, embed graduates longer to genuinely add value, so we can work to build a future together"
Mr. Mike Stack