REEdI will transform the way we deliver undergraduate engineering education in Ireland.
The project is a collaboration between the Munster Technological University and the University of Limerick. Our approach aims to be positively disruptive and transformative.


Building on the success of world-leading cutting-edge models of engineering pedagogy, we combine for the next generation of engineers. This affords a wealth of advantages in undergraduate engineering education provision.
✓ We utilise new immersive technologies.
✓ An innovative method of curricula design.
✓ Student access to world class Science Foundation Ireland.
✓ Self-directed and self-scheduled learning.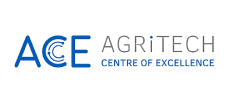 Providing graduates in areas of identified skills needs for the manufacturing sector in Ireland.
Future proofing graduates with industry relevant skills for emerging technologies.
Promote and Embed Transversal Skills in our engineering programmes.
Reform and innovate higher education by building on best practice nationally / internationally.
Our vision is to set the agenda for engineering education nationally
International best Practice in Engineering Education
There are six key pedagogical aspects identified by Ruth Graham (Graham 2018) as being International best Practice in engineering education reform and innovation: